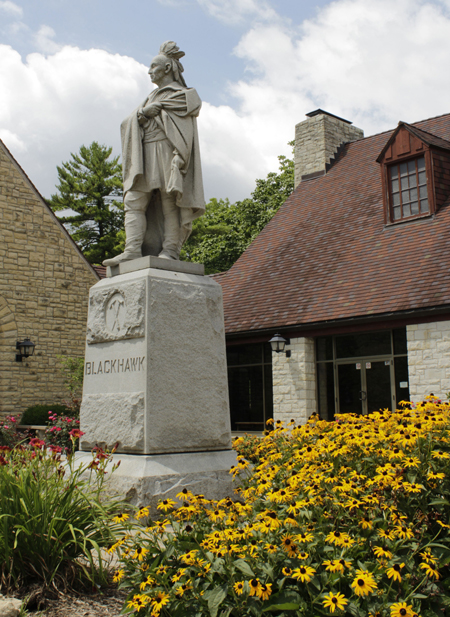 Hours:
Wednesday-Sunday
9:00 a.m.-4:00 p.m.
(Closed from 12:00 p.m-1:00 p.m.)

Phone: 309-788-9536
Call for holiday schedule.
The Hauberg Museum (located in the west end of Watch Tower Lodge) tells the story of the Sauk and Meskwaki people through interpretive maps, artifacts, and seasonal dioramas. Take the free handheld audio tour and venture through an entire year with the last two Native American tribes who lived in the Mississippi River Valley. Call ahead to schedule a guided tour for groups of more than 10.
The Refectory (located in the east end of Watch Tower Lodge) houses a permanent exhibit on the Civilian Conservation Corps. This Depression-era public relief program stationed Company 1674 at what was then known as Black Hawk State Park. This camp was ultimately responsible for creating trails, building two thirds of Watch Tower Lodge, planting thousands of trees, and much more.